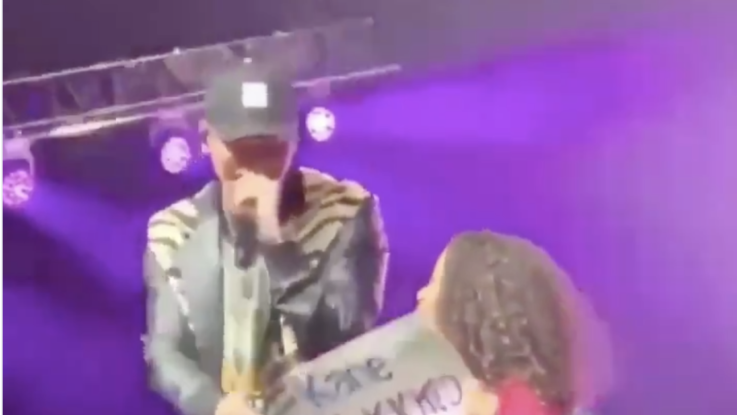 Brown gave an extra special fan a night she'll never forget!
SHE KICKED CANCERS BUTT!!! pic.twitter.com/03cGepb2rG

— Kane Brown (@kanebrown) February 23, 2019
Kane Brown gave an extra special fan a concert she'll never forget on Saturday (Feb. 23).
According to her mother, Amaya is three years cancer-free, and she has been a fan of the country star for some time, even previously attending Brown's shows and singing his songs in videos posted to her mother's Twitter account. But when it was time to get ready for Brown's 2019 Live Forever Tour stop in Youngstown, Ohio, Amaya also armed herself with markers and a poster board to make a sign that read:
"Kane, I kicked cancer's butt!"
It worked. Amaya caught Brown's attention from the crowd, and he brought her to the stage to dance to his cover of Marshmello and Bastille's "Happier." The country star shared a video of the experience on his official Twitter account.
This Article Was Originally Posted at www.TasteofCountry.com
http://tasteofcountry.com/kane-brown-fan-beat-cancer-concert-video/