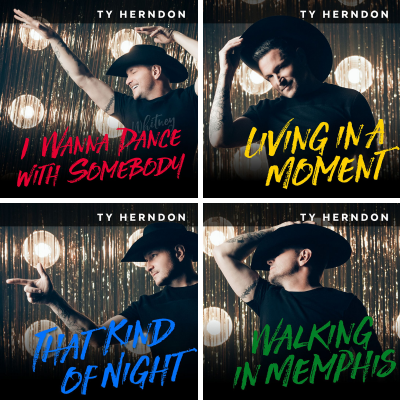 Country music star and LGBTQ advocate Ty Herndon has released the first in a series of four songs aimed at heating up the dance floor. Herndon has spent the past few months traveling the country playing at Pride Festivals and sharing moments with his fans, so he decided to give them something special. "I have truly had the time of my life playing Pride festivals across America," states Herndon. "But, as much as the fans love country music, I noticed that I needed to bump up the party factor a bit."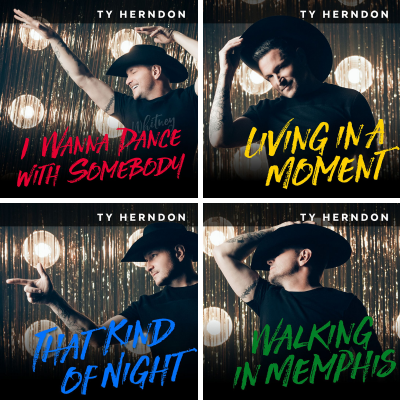 Click HERE to watch Ty Herndon's "I Wanna Dance with Somebody" music video
Herndon hit the studio with DJ Little Steve to cut four songs which will debut each week for the next four weeks, the first being a cover of Whitney Houston's "I Wanna Dance with Somebody." Herndon debuted the dance mixes during Market Days in Chicago this past summer and the fans quickly embraced them.
"This was such a fun project. I feel like my country fans and LGBTQ fans will love this." He continues to mention how wonderful it was working with DJ Little Steve. "He's a talented cat. And he's 16 years old. One thing I have always loved doing is giving up-and-coming artists a chance to do something great. Little Steve rocked it. We recorded two of my hits, along with a couple of songs by artists that I love. I hope everyone has a blast listening to and dancing to these songs."
The "What Mattered Most" singer came out publicly in 2014 and has been one of the strongest voices within the LGBTQ community ever since. Herndon supports a variety of causes most notably GLAAD, who he partners with for his annual Concert for Love and Acceptance fundraiser held in Nashville each year. The musical extravaganza showcases LGBTQ musicians and allies. This year's concert, hosted by Herndon and CMT's Cody Alan, featured performances by Ty, country music icons Tanya Tucker and Vince Gill along with Cam, Cassadee Pope, Calum Scott, Michael Ray and many others.
Ty Herndon also recently released a rendition of "O Holy Night" featuring Crystal Lewis, available now on all platforms. Click HERE to download the song. To watch the music video, click here:
For more information, visit http://www.tyherndon.com/
This Article Was Originally Posted at www.CountryMusicNewsBlog.com
http://www.countrymusicnewsblog.com/watch-now-ty-herndon-i-wanna-dance-with-somebody/
For All Your Country Music News in Florida including Florida Country Music Concerts and Events, Visit www.FlCountry.com Country Music in Florida