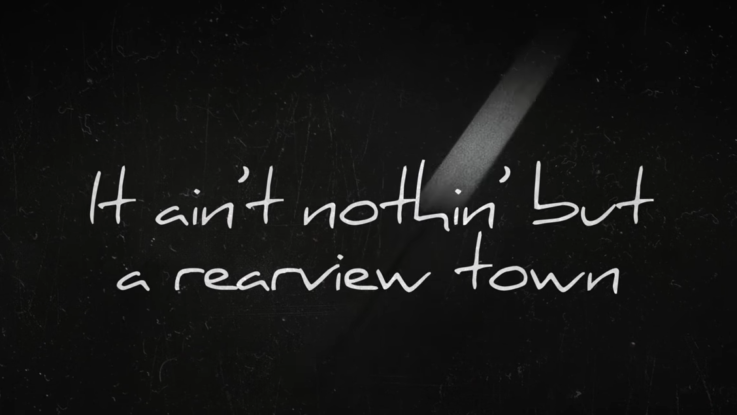 Jason Aldean has shared the title track of his upcoming new album, Rearview Town.
The eighth track on Aldean's upcoming new album, "Rearview Town" was written by Kelley Lovelace, Bobby Pinson and Neil Thrasher. The lyrics focus on leaving a small hometown, but Aldean says, more broadly, the song is "about putting things behind you … things that have held you down … and looking ahead."
"When you look at my career and the personal experiences I've gone through, it really seemed like a fitting title [track] for this record, and it's one of the best songs I've ever recorded," Aldean adds. "It was important to me to pick songs that have substance to them; I'm more conscious of that these days."
The "Rearview Town" lyric video mixes childhood and early-career photos of Aldean with footage from major concerts and big awards show wins. Eagle-eyed fans will spy a shot of Whiskey River, a now-closed venue in Aldean's hometown of Macon, Ga.
Rearview Town is scheduled for release on April 13; in addition to "Rearview Town," it features 14 other songs, including a collaboration with Miranda Lambert. It is available for pre-order now, via various outlets.