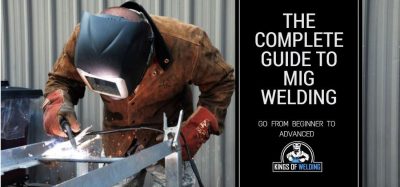 Welding has its own special place in the history of country music. During World War II, Country Legend Hank Williams Sr worked as a welder in the shipyards and Ricky Skaggs was the son of a welder who was passionate about country music. Aaron Tippin is another singer who spent his early years welding during the days whilst playing country songs by night.
Welding was inspired a huge number of country songs, but what are the best country songs about welding? Here's a list of my 5 favorite songs.
1) He's a welder – E. Frank Murphy
This is fun upbeat country song that opens with "he used to be a pretty nice fella, but now he's a welder!". The lighthearted song jokes about the welder's bad attitude with sores on his hands which makes him unpopular. E. Frank Murphy apparently wrote this about a real welder and has other similar songs such as "Pipeline Blues".
2) Welding burns – Rod Picott
Rod Picott champions the hard working tough welder in a slow acoustic, almost mournful country song. He starts off telling us that his father was a welder at the navy yard. Then laments the way things turned out for him "some things you're born to, some things you better learn. Broken dreams, wrecked cars, broken bones and welding burns". It's a touching song that really makes you think about the hard working nature of welders.
3) Pipeline Boys – Boss Cotton
A great anthem for any pipeliners out there. "Roll up your sleeves and collars" the Pipeline Boys are in town. Boss Cotton plays some brilliant lead electric guitar on this country track which celebrates one of the tightest knit working communities there is.
4) Welding Man – Cody Cooke
Another slow country song that encompasses stunning slide guitar to add a pensive feel to the song. In its own words, it's "the story of a welding man". It explains the hard life of working on a pipeline, waking up at 5am and burning rods when he'd rather be anywhere else, but he keeps working hard for his family. A simple song which honours the hard work of welders throughout the country.
5) Welding Son of a Gun by Chuck Hawthorne
This is a masterpiece that's been played countless times by welders. It tells the story of a man who is down and out but starts to turn his life around after buying an old welding machine to "keep his spirit clean". The song starts with it being "Colder than hell and darker than a gun", but ends with the image of the welding torch flame being "brighter than the sun". A wonderful country song that shows the joys that joining the welding community can bring.
Welding certainly continues to influence country music and has a great history embedded in it. It's also a great hobby for anyone who has a bit of spare time and anyone can do it – there's so many great free welding guides on the internet now that it's easy to get into. These country songs are great to play in the background if you fancy picking up your tools and giving it a go!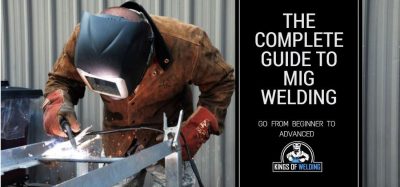 This post was shared with us by our good friend John Ward over at Kings of Welding.
This Article Was Originally Posted at www.CountryMusicNewsBlog.com
http://www.countrymusicnewsblog.com/time-for-some-blue-collar-boogie-the-best-country-songs-about-welding/
For All Your Country Music News in Florida including Florida Country Music Concerts and Events, Visit www.FlCountry.com Country Music in Florida