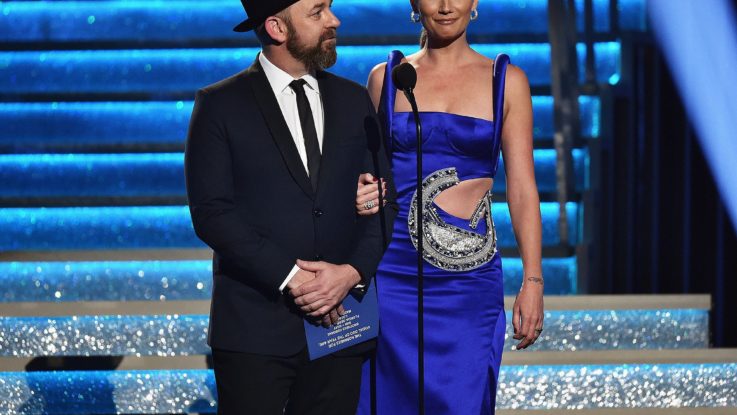 Is a new Sugarland album in the near future?
The thought definitely occurred to many of Jennifer Nettles and Kristian Bush's fans Wednesday night, when the country duo — who has not released new music together for more than five years — took the stage at the 2017 CMA Awards to present the prize for vocal duo of the year to Brothers Osborne.
"Well funny seeing you here," Nettles said to Bush, to which the 47-year-old replied, "It feels like we've been here before, right?"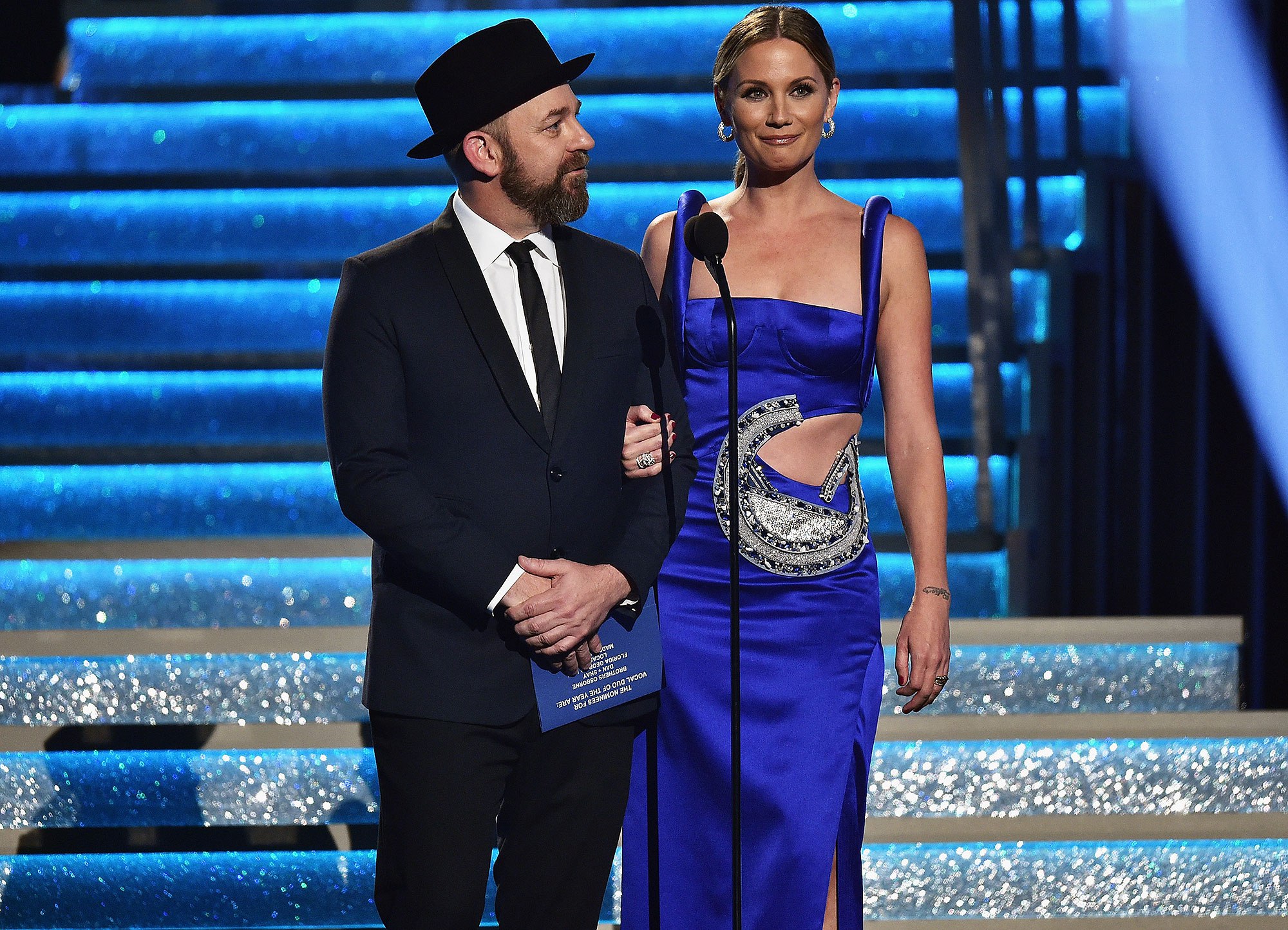 Sugarland's Kristian Bush and Jennifer NettlesJohn Shearer/WireImage
RELATED: Jennifer Nettles Reinvents Wicked's "No Good Deed" in #OutOfOz Studio Sessions Turn
"That's true. In fact, we're here to present the CMA Award we won together in 2007, 2008, 2009, 2010, 2011 … and well, who knows?" replied Nettles, 43, eliciting cheers from the crowd.
The "It Happens" musicians received further giddy responses from their fans on Twitter, with the band posting a photo of Nettles and Bush together at the ceremony with the simple caption, "#StillTheSame."
FROM PEN: TV Revivals We Want to See

Sugarland went their separate ways to pursue solo careers in 2013, releasing respective hits like Bush's 2014 song "Trailer Hitch" and Nettles' albums That Girl and Playing with Fire. Nettles also gave birth to a son, Magnus Hamilton, in December 2012.
"Fans are like, 'Oh my gosh, I didn't know you could sing,' " Bush told PEOPLE in 2014 of what he likes about being a solo artist. "And I'm like, 'Yeah, yeah, thank you!' Then a few minutes later they're like, 'Wait, why haven't you sang the whole time?' "
RELATED: Jennifer Nettles Releases New Song "King of the City" in Honor of 9/11 Anniversary
"I'm like, 'Look, if you're in a band with Eddie Van Halen, you let him play guitar!' " he added. "But it's fun to watch people discover something that's been standing next to them the whole time."
Another perk for the Grammy winner? "I don't have to wait in line for the shower after a show – you always let the lady go first," Bush joked at the time.
This Article Was Originally Posted at www.People.com
http://people.com/country/cma-awards-2017-sugarland-reunion-new-music/