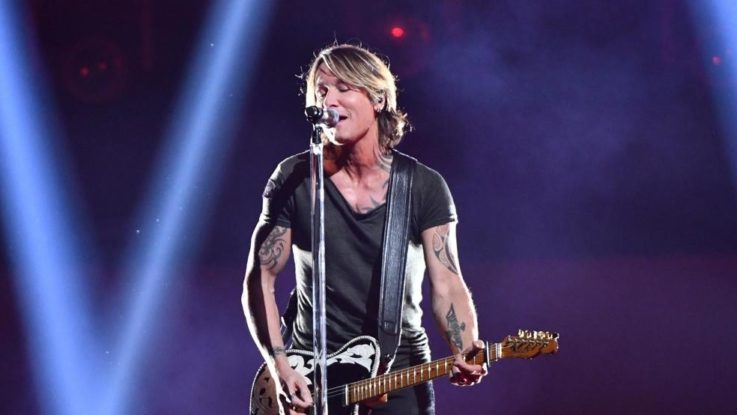 The singer gave a fire-powered performance for the Philadelphia Flyers vs. Pittsburgh Penguins game.
Keith Urban headlined as entertainment for the 2019 Coors Light NHL Stadium Series outdoor game between the Philadelphia Flyers and Pittsburgh Penguins on Saturday (Feb. 23), and he was on fire…literally!
Urban performed during the intermission of the first and second periods with pyro blazing behind his set; a striking look for a show celebrating a sport played on ice.
"It's crazy! We went out there this afternoon to soundcheck and it's just so surreal seeing that rink in the middle of this massive stadium," Urban tells NHL Network.
Urban is an avid hockey fan, regularly showing up to Nashville Predators games, but admits it's taken time to figure out the best way to observe the action. "It's so fast—that's one thing I think you don't really get until you come and see a game, right there with the ice in front of you. Someone said to me one time, 'If you really want to watch the game just pick a player and watch him for an entire period. I've done that many times and it changes the whole perception."
When asked what he feels after a performance compared to an athlete that's spent from a game, Urban joked, "I have all of my teeth, so that's good."
He did admit that he still gets butterflies before big performances, "Anxious definitely, that's why I hate this sitting around and waiting. I just want to play, I want to get out there and get going."
This Article Was Originally Posted at www.TasteofCountry.com