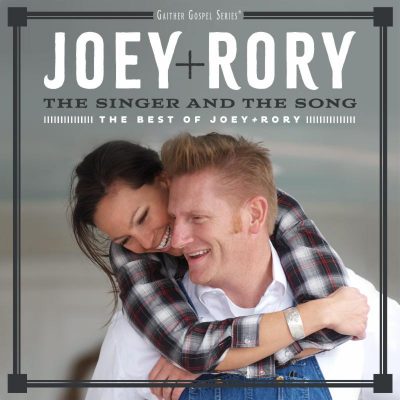 Rory Feek Celebrates Release of 'The Singer And The Song'; Discusses His Perspective on His Journey Through Single Fatherhood
On September 21st, singer-songwriter Rory Feek celebrated the release of an album and DVD set that is one part love letter to his late wife Joey and one part chronicle of their Grammy-winning career as a country music duo. The Singer And The Song: The Best of Joey + Rory is a collection of more than a dozen of their most beloved hits, while the two-and-a-half hour long DVD provides an up-close-and-personal look at their timeless love story.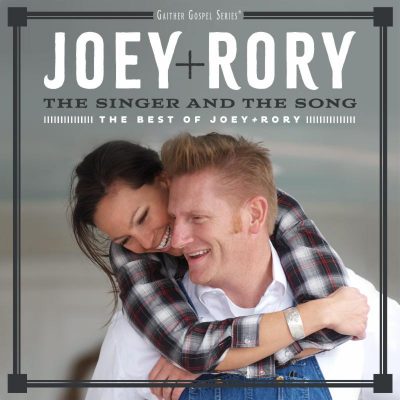 Since Joey passed away from cancer in 2016, Rory has talked openly about their relationship (they met in the early 2000s as Joey was working to kick off her career in country music), their time spent performing together, as well as finding his way forward as a single dad. This summer, he published the New York Times bestseller Once Upon A Farm: Lessons on Growing Love, Life, and Hope on a New Frontier. The book chronicles the events of the past two years and how Rory carries Joey's passion and lessons forward as he parents their four-year-old daughter.
The album and DVD are inspiring, offering a look at Joey and Rory's emotional journey through his perspective. Rory hesitates to categorize The Singer And The Song as a "greatest hits" album, preferring to think of it as a "best of" album. In the 28-page photo booklet included with the CD, he says the songs he chose for the album aren't the couple's greatest hits, but "the songs that brought out the best in us."
"Each time we went into the recording studio, we tried our best to choose the best songs we could for where we were in our lives," he says. "Sometimes they were songs that we had written, a good bit more of the time they were songs from friends, strangers, and now and then heroes of ours."
In addition to being available for purchase in stores and on digital platforms such as iTunes and Amazon, The Singer and the Song: The Best of Joey + Rory is airing as a weekly special on over 15 television networks including RFD and TBN (Trinity Broadcast Network), CTN, Dish TV, FamilyNet, The Heartland Network, Gaither TV, Liberty, TLN, and more.
Since the release of the album and DVD, Rory has been talking about the experience of making his way forward while missing Joey, as well as keeping her memory alive while raising their daughter, Indiana. He sat down with E! News for an interview, discussing what it's like to experience the joys of fatherhood without having Joey there to share in them. Rory also met with the Today show to discuss his new project – a school for his daughter and other children with a variety of learning abilities. Meanwhile, he and Indiana stopped by the Rachel Ray show to chat about their new children's book, The Cow Said Neigh! A Farm Story.
As Rory moves forward with fatherhood, the story he tells is one of grief, but it is also one of overwhelming hope. In the DVD, he describes what motivates him and keeps him going each day.
"I know how amazing this life that God has given us is, even though it's taken some tragic turns," Rory says. "I mostly walk around pinching myself. That's saying a lot, but it's because I didn't do it. She didn't do it. He did it. And as much as there have been some very, very hard times the joy-filled times outweigh them. You carry them around with you, and for some reason they put some perspective to the pain, and it helps."
About Rory Feek:
Feek is a New York Times bestselling author, and GRAMMY-winning singer and songwriter. He is most well-known as one-half of Joey+Rory, a country music duo he began with his wife, Joey. The couple captured the hearts of many as Rory chronicled their love story, the birth of their daughter Indiana and Joey's cancer battle on his blog, This Life I Live, as well as their preparation for her passing in March 2016 at age 40. Since, he's released a documentary, To Joey, With Love and a memoir, This Life I Live: One Man's Extraordinary, Ordinary Life and the Woman Who Changed It Forever (Thomas Nelson). He has three daughters and lives on a farm south of Nashville with the youngest, four-year-old Indiana, where they garden vegetables, raise animals and live a simpler life.
This Article Was Originally Posted at www.CountryMusicNewsBlog.com
http://www.countrymusicnewsblog.com/rory-feek-celebrates-release-of-the-singer-and-the-song/
For All Your Country Music News in Florida including Florida Country Music Concerts and Events, Visit www.FlCountry.com Country Music in Florida