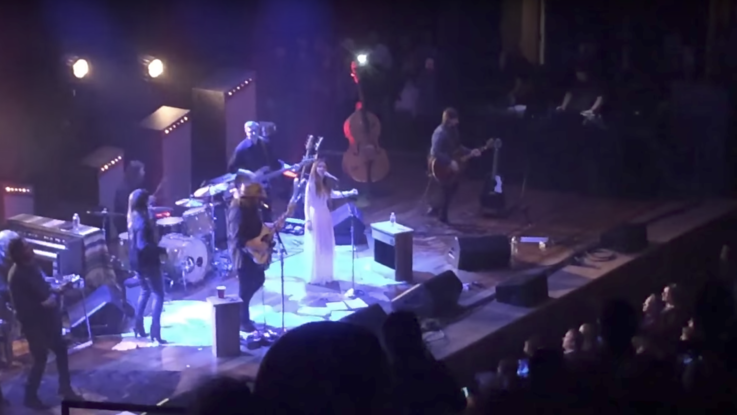 One of popular music's most revered icons, Tom Petty–a Rock and Roll Hall of Famer who is widely considered one of America's greatest songwriters–passed away at the age of 66 on Oct. 2.
Petty's musical influence crossed genres, making him the ultimate musical utility player. Artists ranging from rock to alternative to country have praised his catalog over the decades, and often tried their hands at covering favorite selections either in the studio or on stage.
One of these artists is Chris Stapleton, who fresh off a slew of Grammy wins, took Nashville's historic Ryman stage in early 2016 to blast out a version of one of Petty's most beloved hits, "Free Fallin'," from his 1989 album Full Moon Fever.
Stapleton invited his opening act Maren Morris to belt the tune out along with him. Although the composition famously celebrates Los Angeles's San Fernando Valley, the Kentucky native and his Texas-bred opener showed the crowd just how flexible and universal Petty's songcraft can be.
The audience responded with an impromptu standing ovation.
Rest in peace, Tom. We'll never forget you.
Photos From the Shooting Scene Show Chaos, Courage
Country Singers Are Praying for Vegas
[embedded content]Subscribe to Taste of Country on
This Article Was Originally Posted at www.TasteofCountry.com
http://tasteofcountry.com/chris-stapleton-covered-tom-petty/