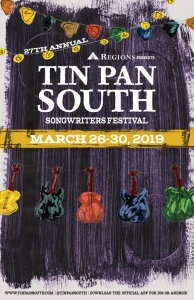 http://images.tritondigitalcms.com/6616/sites/1446/2017/12/01095039/Charles-Esten.jpg
Almost 400 artists will descend upon Nashville on March 26–30 for the 27th annual Tin Pan South Songwriters Festival.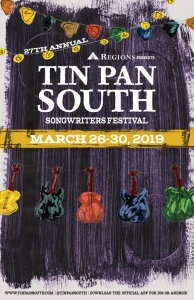 During the five-day festival, 10 Nashville venues will play host to more than 90 shows, featuring some of the industry's best singer/songwriters, including Mac Davis, Lee Roy Parnell, TG Sheppard, Rodney Atkins, RaeLynn, Craig Campbell, Carly Pearce, Charles Esten, Maggie Rose, Morgan Evans, Walker Hayes, Shawn Camp, Jeffery Steele, Craig Wiseman, JT Harding, Bob DiPiero, Buddy Cannon, Nicolle Galyon, Luke Laird, Lori McKenna and more.
Tickets to many of the shows are still available via the venues' websites, including Analog at Hutton Hotel, The Lounge at City Winery, TRUE Music Room, The Bluebird Cafe, Douglas Corner Café, Hard Rock Café, The Listening Room Café, The Local, Station Inn and 3rd & Lindsley.
Fast Access Passes go on sale on Feb. 26 at 10 a.m. CT.
photo by Tammie Arroyo, AFF-USA.com
This Article Was Originally Posted at www.NashCountryDaily.com
http://www.nashcountrydaily.com/2019/02/26/nashvilles-tin-pan-south-songwriters-festival-to-feature-charles-esten-carly-pearce-raelynn-morgan-evans-lee-roy-parnell-more/