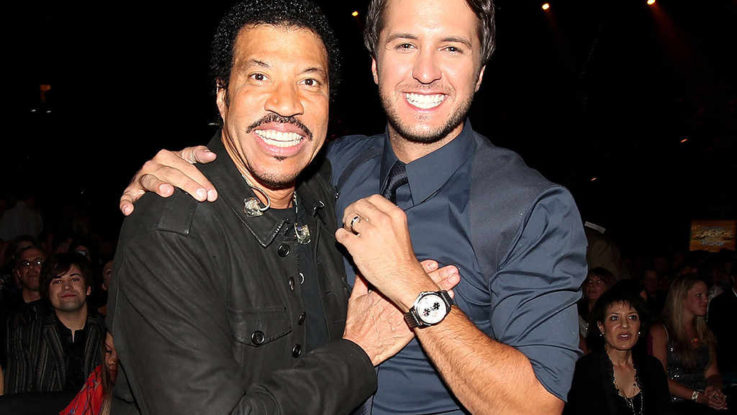 by Lauren Tingle 20 mins ago
Lionel Richie and Luke Bryan probably have Peaches & Herb stuck in their heads right now.
It's confirmed: the two have reunited to complete the judging panel with Katy Perry on the all-new American Idol, coming to ABC in 2018. The judges will appear on Wednesday's (Oct. 4) Good Morning America along with host Ryan Seacrest.
Bryan is one of Richie's biggest fans and was raised Richie's music catalogue growing up in Leesburg, Georgia. Richie is from Tuskegee, Alabama, which is located less than a three hours' drive from Bryan's hometown.
Their performance together at the 2013 CMT Artists of the Year ceremony won them the 2014 CMT Music Award for performance of the year.
Richie's first collaborative country album Tuskegee featuring Jason Aldean, Darius Rucker and others was certified platinum in 2012.
Bryan's ninth annual Farm Tour will visit six cities through Oct. 7. Since its 2009 inception, the tour has funded 50 scholarships to local students from farming families in each community the tour has visited. His Huntin', Fishin' and Lovin' Everyday Tour continues through October.
Perry and Kacey Musgraves filmed a CMT Crossroads in 2014.
This Article Was Originally Posted at www.CMT.com
http://www.cmt.com/news/1787072/luke-bryan-lionel-richie-and-katy-perry-round-out-american-idol-judging-panel/