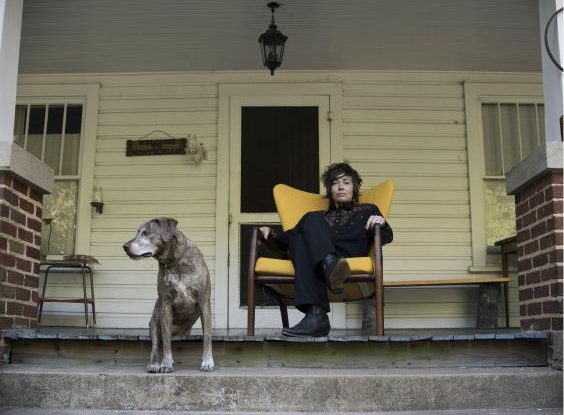 "To be gay and out was a dangerous thing," says Heather McEntire of growing up in rural North Carolina. "I was raised in a really small farming community, deep in the heart of the Bible Belt," says the 36-year-old frontwoman of American roots-rock outfit Mount Moriah. "My family still go to the same Southern Baptist church which way down the line my great-great-great-great grandfather founded in the 1700s. My parents are still very active in the church and work with Billy Graham in his teleministry. It's a big part of their lives, and growing up it was a big part of mine."
Living as a gay woman in the church-going South is something McEntire has written about powerfully over the three excellent albums she's made with Mount Moriah. "My family are mountain folk who grew up in different times. It's been really hard for them to accept me, and they still don't," she explains from central North Carolina, where she lives just outside the city of Durham, several miles to the east of the Appalachian foothills of her youth. "It's a struggle I still have with them."
Trying to reconcile her heritage and religion with her sexuality was a key driving force behind Lionheart, the lovely debut solo country-gospel album she has just made under the guise HC McEntire. "I didn't really come out to myself until I'd left home and left that area and went to college and began reckoning with all of this," she says. After taking a degree in creative writing and women's studies, McEntire formed the punk band Bellafea, a noisy vehicle for her confusion whose sound was a far cry from the hymns, old-time bluegrass and songs by Christian country singers such as Randy Travis she listened to as a teenager.
Into her twenties McEntire rejected both Christianity and conservative-leaning country music. "I had a good number of years I've completely shunned away religion, been bitter about it, I've gone through all the emotions," she says. "I figured I didn't have a place in country music either," she adds. "That was one of the reasons I dove into punk music so intensely."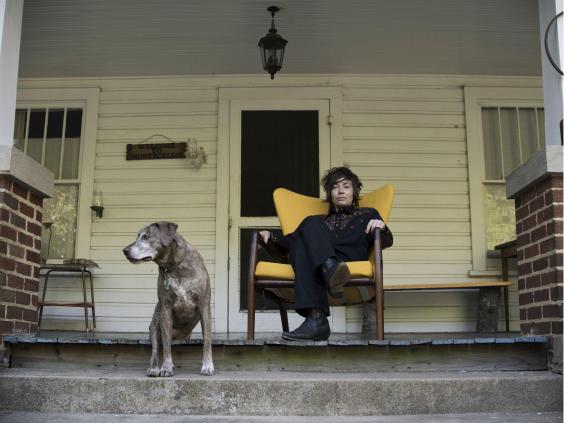 Mixing biblical and Appalachian imagery, gospel trappings and lyrical eroticism, Lionheart sees McEntire seeking a place where these elements can be unified. "I'm in a place where I'm trying to reconcile," she explains. "This record helped me shape a lot of my spiritual beliefs. They're quite different than how I was raised, but in a lot of ways they're similar. It took a long time to come to this place. I was afraid for a long time to find out where I could be."
Instrumental in helping McEntire find her individual voice was Kathleen Hanna – a key figure in the riot grrrl feminist punk movement in the bands Bikini Kill and Le Tigre – a childhood heroine she met through Girls Rock North Carolina, a nonprofit that runs music classes for young women. With her band Mount Moriah on a temporary break, and following a long period playing in the singer Angel Olsen's band, McEntire found herself in a "dark, lost place". She sent Hanna demos stretching back over seven years, from pop to experimental punk. "Listen to Wanda Jackson," was Hanna's response, nudging McEntire towards pure country.
"I write openly about my relationships – which are mostly with women – and it's interesting to me to try to find a way to fuse that with country on this record," she says. "This album is the most vulnerable thing I've ever done. Even though I live in a primarily progressive area, my neighbours have a Confederate flag in their yard."
Same-sex marriage was banned in North Carolina in the mid-Nineties, a statue reinforced in 2012 by the notorious Amendment One defining marriage solely as a union between a man and a woman. Billy Graham, the influential evangelical preacher for whom McEntire's parents work, took out full-page newspaper ads supporting the amendment. The law was overturned in 2014, but in April last year three Republican state legislators put forward a bill to reintroduce the ban. North Carolina has also been caught up in a long-running wrangle over the use of restrooms by transgender people.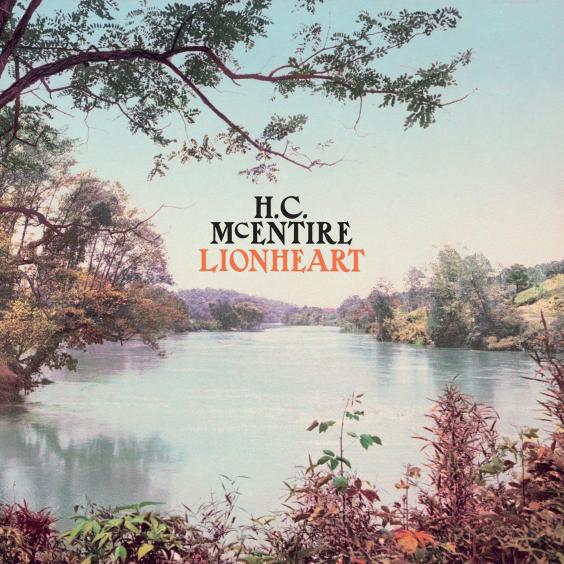 "It feels really disheartening, for sure," she admits of the political climate for LGBT+ people in her home state. "That, compounded with what I've been going through with my family – it definitely adds to any depression I carry. It's something I think about every day. You can feel totally helpless and useless and things can feel pointless."
Living near Durham – a liberal city home to a growing community of Americana musicians – helps. Among those who supported her on Lionheart is the singer and guitarist Phil Cook, a Durham neighbour who plays with the alt-country star Hiss Golden Messenger. Angel Olsen and the singer-songwriter Tift Merritt, who live a few hours away in Asheville and Raleigh respectively, also contributed. Amy Ray, another of the few out gay female musicians in country music – and a much more overtly political figure – sang backing vocals. Her Mount Moriah bandmates Casey Toll (bass) and Daniel Faust (drums) and the experimental Nashville guitarist William Tyler were also involved.
Songs such as "Baby's Got the Blues" and "Dress in the Dark" are explicitly about the pain and rapture of transgressive love affairs being played out in the shadows. "Aligned in a chalice in your medicine cabinet, shuttered like a nun," she sings on "Yellow Roses". "I'm interested to see if there are other people – I know there are – who have had these similar trials," she confesses. "It'd be powerful to empathise with those people."
On opening track "A Lamb, A Dove", she sings of creating "a kingdom, full of mercy and grace", mixing sexual desire and Christian symbolism that evokes the compassionate, communal values of the Southern Baptist heritage she has wrestled with and still partly yearns for. They recall the erotic, poetic "secular hymns" of Leonard Cohen, one of McEntire's inspirations.
Durham-based record label Paradise of Bachelors recently put out an obscure self-titled album from 1973 by the band Lavender Country, written by Patrick Haggerty, which is now regarded as the first-ever gay country album, with its notorious song "Cryin' These Cocksucking Tears". But few country musicians have followed in the footsteps of kd lang – never a mainstream Nashville presence – who came out in 1992, and marginal figures Sid Spencer, who died of AIDS in 1996, and Mark Weigle.
There are only a handful of openly gay Nashville stars, such as Brandy Clark and Ty Hernden. Chely Wright was the first of the current generation to come out in public, in 2010. "People in the industry – studios, labels, radio programmers – are generally open and understanding," Wright told The Guardian in 2014, but it's a "dealbreaker" for fans, she said.
"Mama, I dreamed that I had no hand to hold / And the land I cut my teeth on wouldn't let me call it home," McEntire sings on the hymn-like ballad "When You Come for Me", which reflects on her parents buying her and her brother a funeral plot in the family church cemetery. "When you come for me, let the mountains hold my bones / There's a place for me, let me lie down with you in the cold." It's a beautiful assertion of mortality and belonging. "I enjoy the struggle," she confesses, surprisingly, of her conflicting needs. "It's a very personal record. It's honest, so I can stand behind it. I've found a lot of peace inside now."
'Lionheart' is out now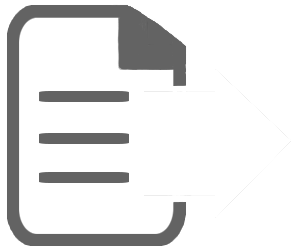 Reuse content
This Article Was Originally Posted at www.einnews.com
http://www.einnews.com/article/429878489/zMykWZbZktqU1B1W?ref=rss&ecode=N1bP1tH84JZ33sYs