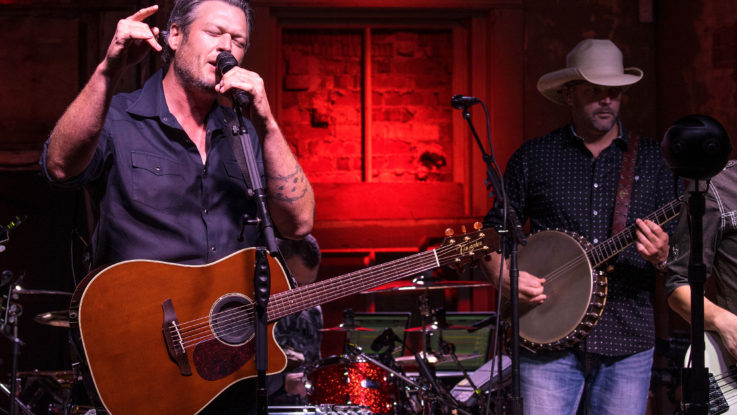 Blake Shelton and Gwen Stefani have been going strong since they began dating in November 2015, and apparently their romance has been hot and heavy since the beginning!
The 41-year-old country singer was joined onstage by Stefani for an intimate concert at his Ole Red Tishomingo venue in Oklahoma Friday night. The event — which was thrown for 150 lucky fans to benefit J.C. Reaching Out, a local charity that provides assistance to family members of people battling cancer — was a prelude to Saturday's block party, which will officially open the venue.
In between songs like "Neon Light," "A Guy with a Girl," "The Baby," "Every Time I Hear That Song," and fittingly, "Ol' Red," Shelton joked about the origins of their relationship — explaining they "started hanging out together and messing around."
His admission had Stefani, whose oldest sons Zuma, 8, and Kingston, 10, were in the audience, shook. In video captured of the moment and shared online by her fans, Stefani can be seen lifting her head from Shelton's shoulder and flashing him a shocked expression.
But Shelton, with the cheers of the audience behind him, quickly recovered from the apparent snafu. "You know, texting each other," he said.
Shelton and Stefani, 47, met as coaches on The Voice and started dating not long after Shelton's divorce from fellow country crooner Miranda Lambert and Stefani's divorce from husband Gavin Rossdale.
They've been inseparable ever since. From red carpet appearances and on-stage performances to their undying support of one another from a distance and their sweet selfies, the pair are a match made in heaven — blending their families together, sharing holidays, and even collaborating on songs including "Go Ahead and Break My Heart" (off of Shelton's album, If I'm Honest), and "You Make It Feel Like Christmas" (the title track of Stefani's upcoming Christmas album).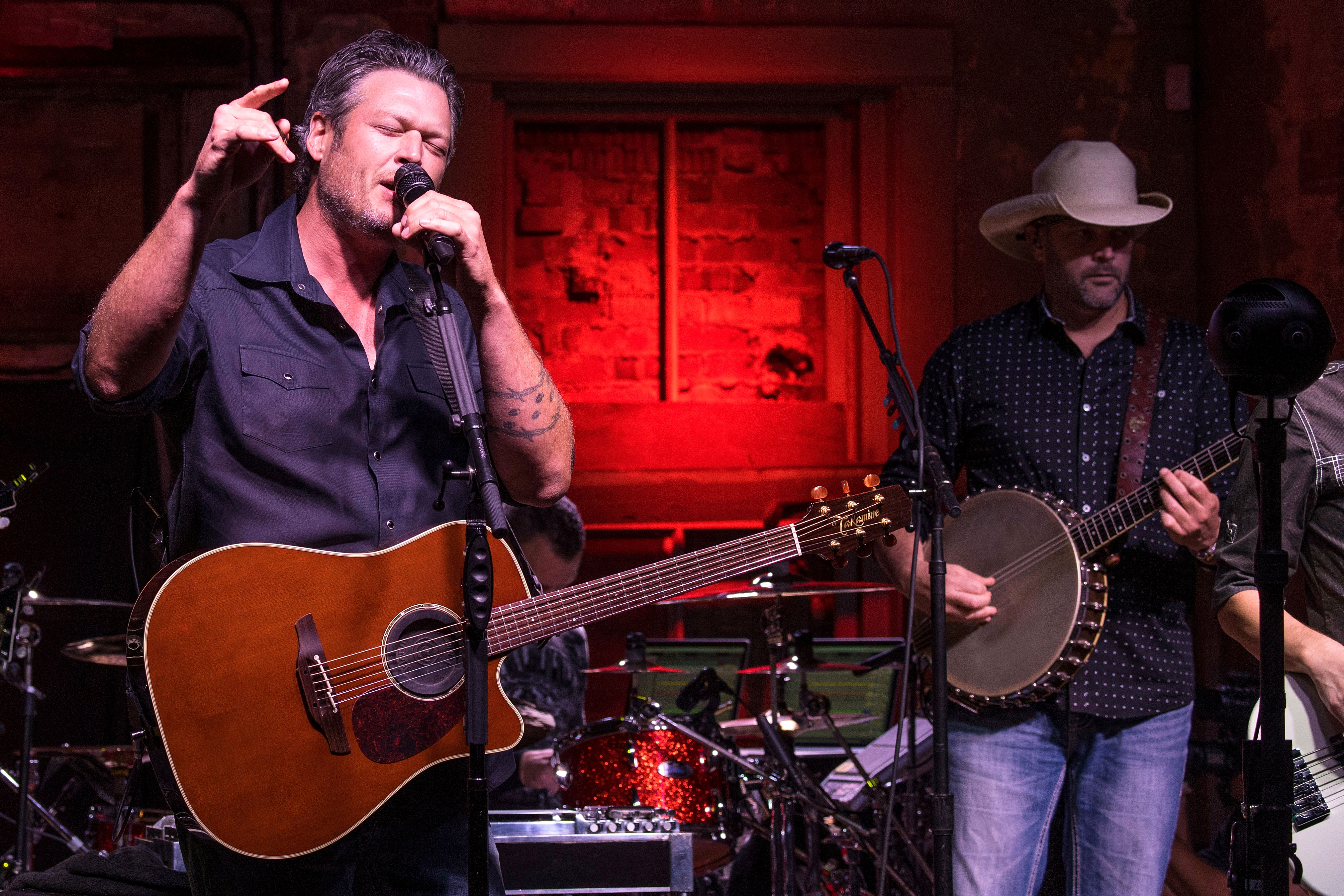 RELATED VIDEO: How Gwen Stefani Surprised Herself as a Mom of Three Boys
And Stefani has turned into Shelton's biggest fan too. On Friday, she live-streamed clips of his concert on her Instagram account — singing along to his songs and smiling wide throughout.
"I love Blake!" Stefani gushed about Shelton on Late Night With Seth Meyers earlier this year. "He is the most incredible guy. Everybody loves Blake, and that's the thing. There's no way around it. He's just a sparkly like happy, amazing person."
This Article Was Originally Posted at www.People.com
http://people.com/music/blake-shelton-gwen-stefani-messing-around/