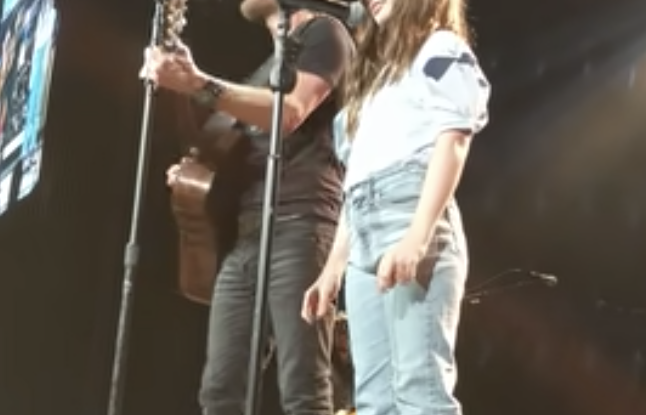 Those are some dance moves!
Dierks Bentley performed his song "Travelin' Light" at his Nashville concert on Feb. 22 at the Bridgestone Arena, and he invited a very special duet partner, his daughter Evie, to the stage.
The studio version of the song is a duet with the esteemed Brandi Carlile, but Evie did her proud, plusshe added her own flavor. Bentley's 10-year-old daughter gave the crowd some viral dance moves, flossing as she sang (Her dad says the moves were not planned, and what he calls a "pro move").
This Article Was Originally Posted at www.TasteofCountry.com
http://tasteofcountry.com/dierks-bentley-daughter-evie-flossing-travelin-light-duet/