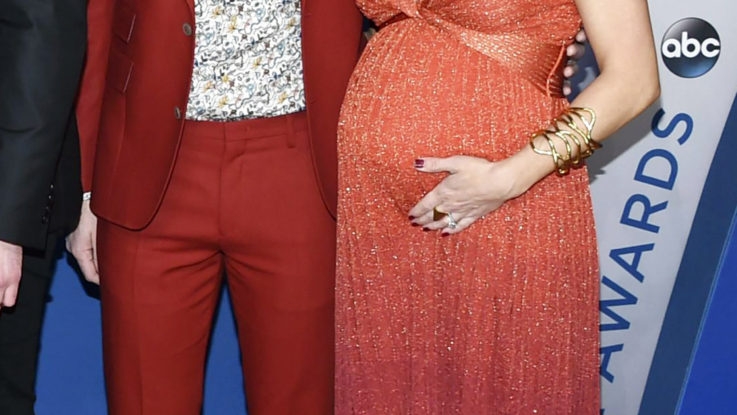 Dave Haywood's wife Kelli is one glowing mom-to-be.
The Lady Antebellum member's pregnant wife looked stunning at the 2017 CMA Awards in Nashville, Tennessee, on Wednesday night, walking the red carpet with her husband.
Kelli showed off her baby bump under a low-cut, sparkly long coral gown. Haywood went with a matching warm hue, wearing a red suit and patterned white shirt with brown shoes.
Lady Antebellum is nominated for vocal group of the year and album of the year for Heart Break. Haywood, 35, and Kelli's second child on the way — a baby girl! — is due in December, joining the couple's 3-year-old son Cash Van.
Want all the latest pregnancy and birth announcements, plus celebrity mom blogs? Click here to get those and more in the PEOPLE Babies newsletter.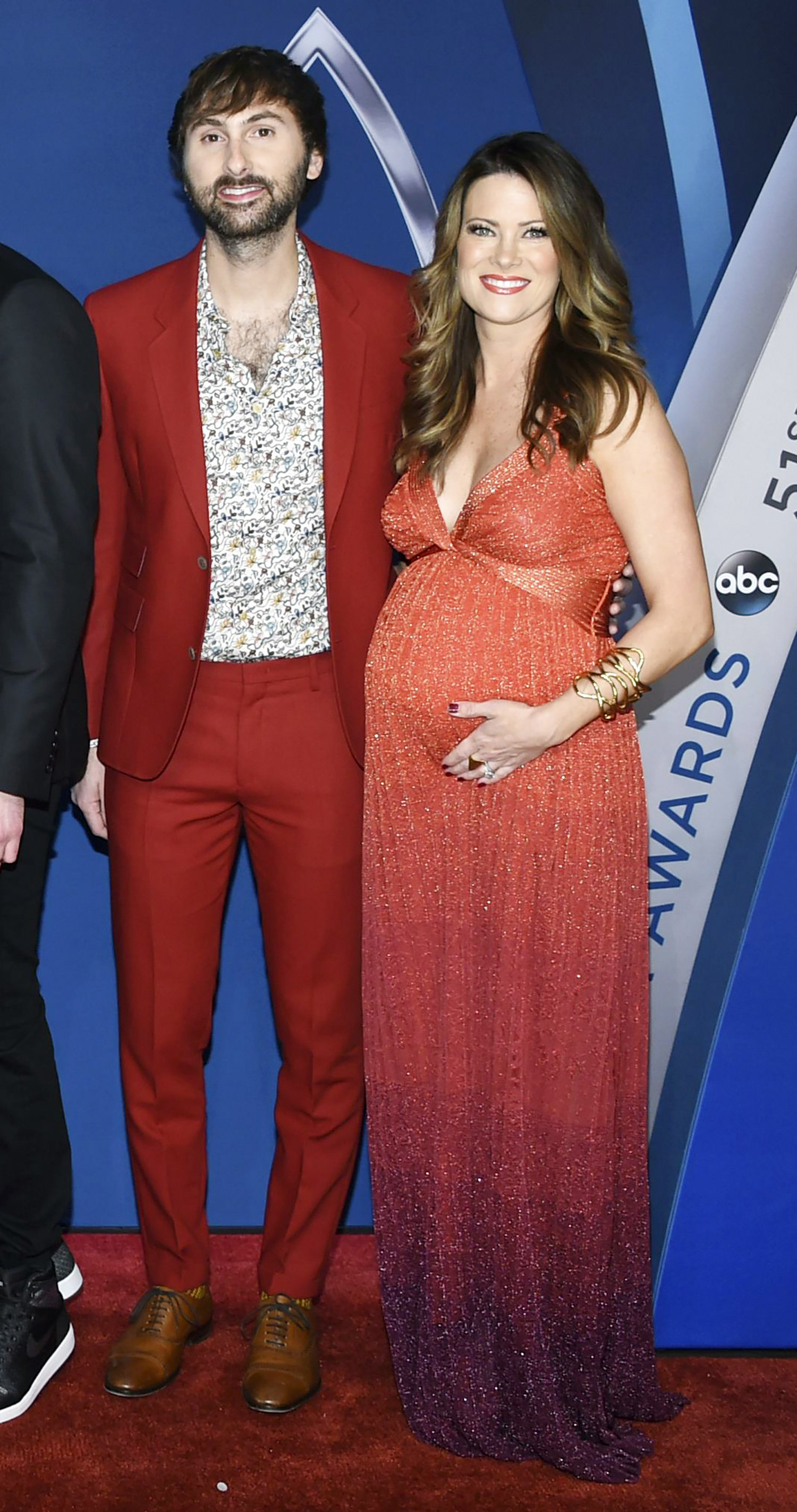 Dave Haywood and wife KelliInvision/AP/REX/Shutterstock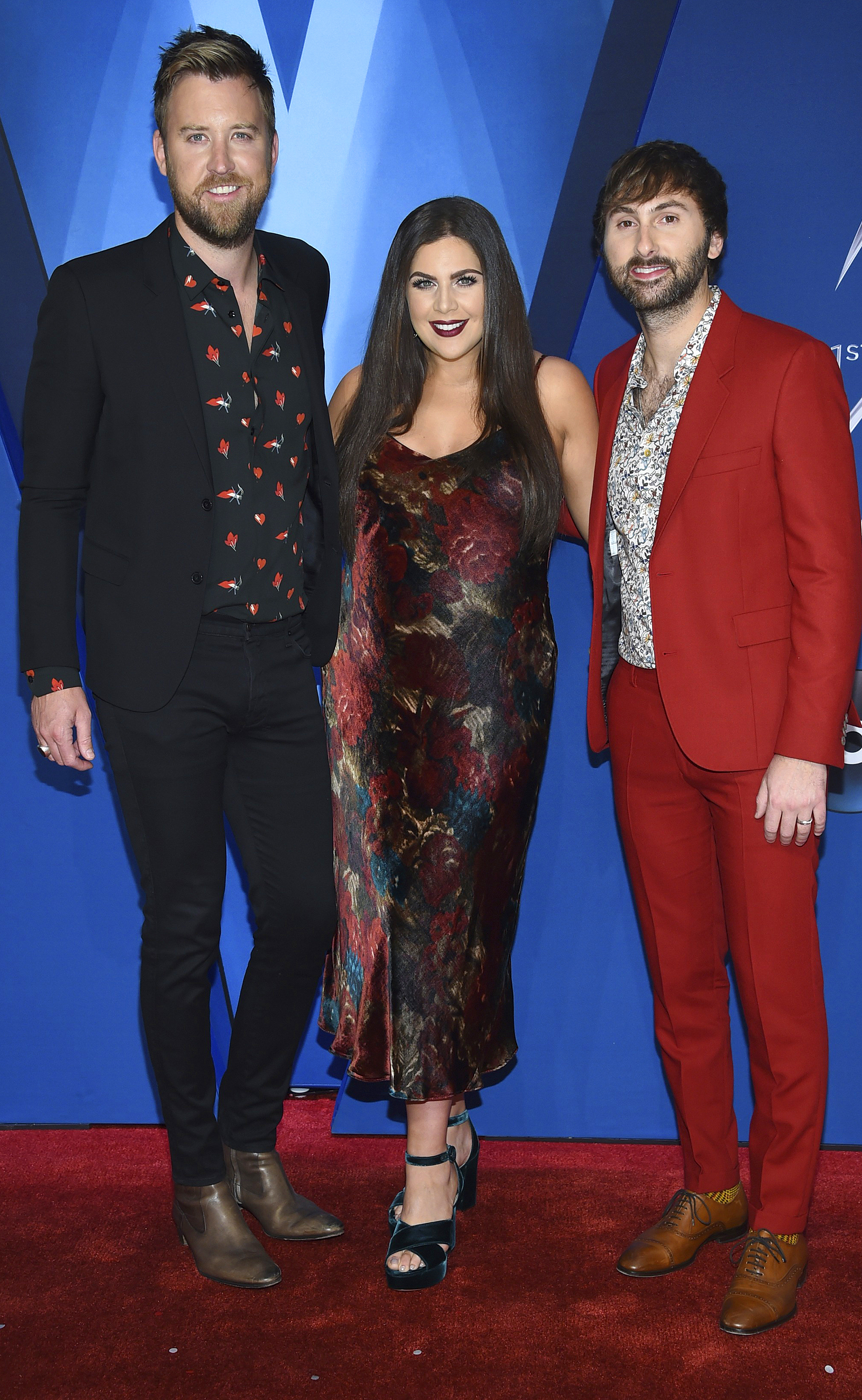 Charles Kelley, Hillary Scott and Dave HaywoodEvan Agostini/Invision/AP
RELATED VIDEO: Double the Joy! Lady Antebellum's Hillary Scott Reveals She's Expecting Twins "Naturally"

The band shared both Haywood and bandmate Hillary Scott's baby news in August, posting a photo of the trio's kids including Cash, Charles Kelley's 20-month-old son Ward Charles and Scott's daughter Eisele Kaye, 4.
"Well, #BabyBellum round 2 is on the way! We're thrilled to announce the Haywoods are welcoming a girl this December, AND the Tyrrells are expecting in February 2018!!" Lady Antebellum captioned the post.
FROM PEN: Katherine Heigl Introduces Baby Joshua

RELATED: Why Lady Antebellum Needed Time Away From Their Kids to Make New Music (and Why They Won't Go on the Road Without Them!)
As it turns out, Scott, 31, is actually expecting twins with husband Chris Tyrrell, which the couple announced shortly after the band's social media post.
"We do [have names picked out]. They are [a secret] for now. I do like gender-neutral names," Scott shared of her two daughters on the way during The CMA Awards: All Access livestream.
The 51st CMA Awards will be held at Bridgestone Arena in Nashville on Nov. 8 at 8 p.m. ET. The show will air live on ABC.
This Article Was Originally Posted at www.People.com
http://people.com/babies/cma-awards-2017-dave-haywood-wife-kelli-baby-bump-red-carpet/