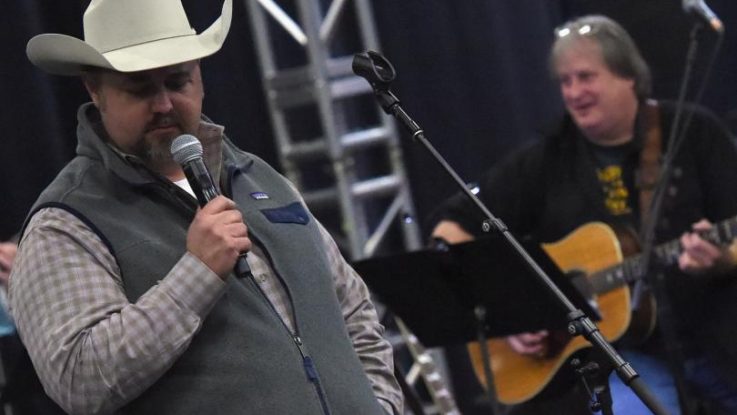 Country music singer Daryle Singletary died unexpectedly early Monday morning at his residence in Lebanon, Tennessee, at the age of 46, according to his publicist Don Murry Grubbs. The cause of death has not been released yet.
The country singer had performed at concerts as recently as Friday and Saturday.
Singletary was best known for '90s hits "Too Much Fun" and "I Let Her Lie," from his self-titled 1995 debut album, as well as for the songs "The Note" and "Amen Kind of Love." Last summer he also released the classic country duets album "American Grandstand" with singer Rhonda Vincent.
Born March 10, 1971, in Cairo, Georgia, Daryle Bruce Singletary began his career as a Southern gospel singer and considered George Jones, Keith Whitley and Ricky Skaggs his musical influences. Country music singer Randy Travis' "Storms of Life" album had a particularly deep and profound impact on Singletary when he heard it at the age of 15.
Every summer Singletary's family would visit Music City, and it was there he made his first record.
"It was the biggest deal for me to go to Opryland to the Barbara Mandrell record-your-own-voice studio there," he told the Tennessean in 1998. "I recorded (the Hank Williams classic) Your Cheatin' Heart. … I think I was 12 or 13."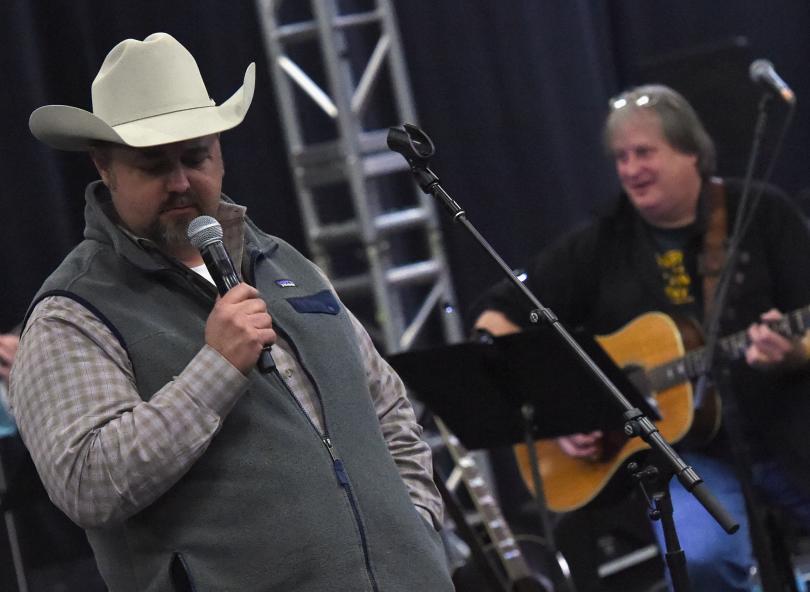 Singer Daryle Singletary and Randy Travis band member Lance Dary attend rehearsals for "1 Night. 1 Place. 1 Time: A Heroes & Friends Tribute to Randy Travis" in Nashville, Tennessee, Feb. 7, 2017. Photo: Getty Images
At the age of 19, he moved to Nashville to pursue a music career in 1990. At first he performed in singing contests in bars along with future stars such as Tim McGraw, and then went on to record demos. In 1992, a recording he made, called "An Old Pair of Shoes" caught the ear of Travis, who was one his musical heroes.
Travis' then-wife, Elizabeth, who became Singletary's manager, helped get him signed to Giant Records in 1995. That year Singletary released his first single, "I'm Living Up To Her Low Expectations," with Travis on board as a co-producer. The song made it to hit No.39 on the Hot Country Songs chart.
In the same year, he also released his self-titled debut (co-produced by Travis), which included "Too Much Fun" and his next single "I Let Her Lie," which helped the singer establish himself as one of the traditional keepers of the country flame.
"I'm not trying to stand on a soap box or a pedestal. I'm just doing what I love to do," he had said, according to Billboard. "I just try to sing what comes from the heart. I've been fortunate enough to have people allow me to do it."
He continued to record for Giant through 1998, and then moved to Audium/Koch. In 2015, Singletary released "There's Still a Little Country Left." On its opening track, "Get Out of My Country," he had proclaimed, "If you want to do it right, do it like old George Jones. … If you came to twang town just for the money, then pack it up, son, get out of my country."
Singletary's fellow country artists took to social media to express their condolences.
Singletary is survived by his wife Holly; two sons, Jonah and Mercer; two daughters, Nora and Charlotte; his parents Roger and Anita Singletary; brother Kevin Singletary, sister-in-law Melinda Singletary, in-laws Terry and Sandy Mercer, and brother and sister-in-law Tony and Kristy Rowland.
Funeral arrangements are expected to be announced at a later date.
This Article Was Originally Posted at www.einnews.com
http://www.einnews.com/article/431760785/mXCrpqBlp48Fu7ee?ref=rss&ecode=N1bP1tH84JZ33sYs