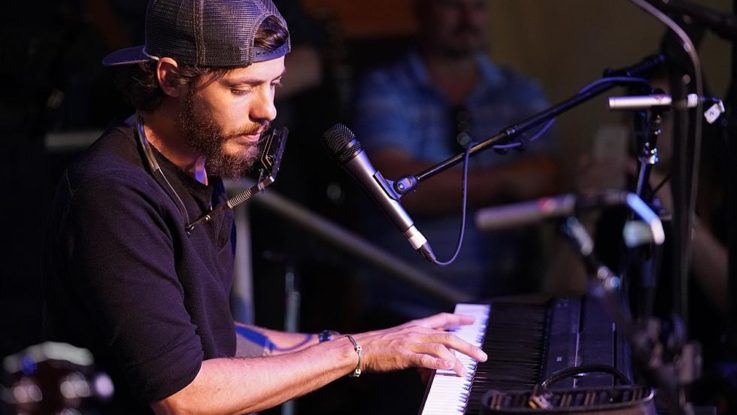 "I wrote it, and felt compelled to do it, because I'm a father …"
Chris Janson thought twice before releasing "Drunk Girl," the 2017 hit that ultimately netted him two CMA Awardsnominations.
"Absolutely, I had some hesitations," Janson admits to The Boot. "I, like most normal people, would go, 'Are we sure about this?' Especially when you read the title. Because if you're just a normal listener, and you read the title, "Drunk Girl," you go, 'Oh, gosh, what's this going to be about?'"
The lyrics of "Drunk Girl" urge men to "take a drunk girl home / Let her sleep alone / Leave her keys on the counter, your number by the phone." Instead of taking advantage of the titular intoxicated woman, Janson encourages listeners to wait to pursue a romantic relationship until the object of their affection can offer informed consent. While the song tells a specific story, its lyrics more broadly tackle the theme of respect.
Lyrically, "Drunk Girl" is a marked departure from country music's usual fare, and was also a change from the message of unbridled optimism that Janson espouses on tracks such as "Good Vibes." However, he points out, a song doesn't have to be happy-go-lucky to spread a positive message.
"Usually [a song called "Drunk Girl"] is not so positive of a tone that you would naturally set," he continues. "But I wrote it, and felt compelled to do it, because I'm a father. I have daughters, and I have sons."
Being a parent, Janson knows that it is sometimes his responsibility to take on tough topics in order to make sure his children understand the importance of respecting others and, in turn, being respected. "We want our boys to be great men, and really take care of the ones they love. We want our girls to be well-respected, respect themselves and always try [their] hardest to be in the best situations possible," he muses.
"Basically, just to do the right thing. No matter who you are, if you're male or female, just do the right thing," he adds. "And I just thought that was a good message, to be honest."
This Article Was Originally Posted at www.TheBoot.com