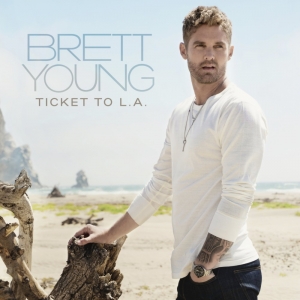 http://images.tritondigitalcms.com/6616/sites/1446/2018/09/11091012/Brett-Young-TA.jpg
California native Brett Young released the title track from his upcoming sophomore album, Ticket to L.A., which is slated to drop on Dec. 7.
Brett co-penned 10 of the 13 tracks on Ticket to L.A., including the title track, which he wrote with Zach Crowell and Jon Nite.
The upcoming record follows the 2017 release of Brett's self-titled debut album, which spawned four No. 1 hits, including "Sleep Without You," "In Case You Didn't Know," "Like I Loved You" and "Mercy."
Listen to "Ticket to L.A." below.
Ticket to L.A. is available for pre-order now.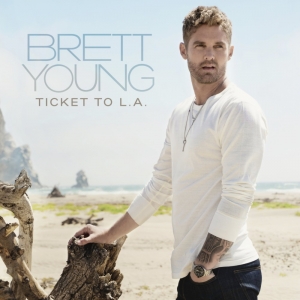 Ticket to L.A. Track Listing and Songwriters
"Ticket To L.A." (Brett Young, Zach Crowell, Jon Nite)
"Here Tonight" (Brett Young, Ben Caver, Justin Ebach, Charles Kelley)
"Catch" (Brett Young, Ross Copperman, Ashley Gorley)
"1, 2, 3 – Mississippi" (Brett Young, Justin Ebach, Jon Nite)
"Let It Be Mine" (Ross Copperman, Shane McAnally, Jon Nite)
"Where You Want Me" (Brett Young, Jessie Jo Dillon, Shane McAnally)
"Used To Missin' You" (Brett Young, Jon Nite, Jimmy Robbins)
"Change Your Name" (Ross Copperman, Matt Jenkins, Jon Nite)
"Chapters" feat. Gavin DeGraw (Brett Young, Ross Copperman, Gavin DeGraw)
"The Ship And The Bottle" (Nicolle Galyon, Chase McGill, Jon Nite)
"Reason To Stay" (Brett Young, Jon Nite, Jimmy Robbins, Emily Warren)
"Runnin' Away From Home" (Brett Young, Zach Crowell, Hillary Lindsey)
"Don't Wanna Write This Song" (Brett Young, Zach Crowell, Sean McConnell)
photo by Tammie Arroyo, AFF-USA.com
This Article Was Originally Posted at www.NashCountryDaily.com
http://www.nashcountrydaily.com/2018/10/26/brett-young-drops-title-track-to-upcoming-album-ticket-to-l-a-listen/