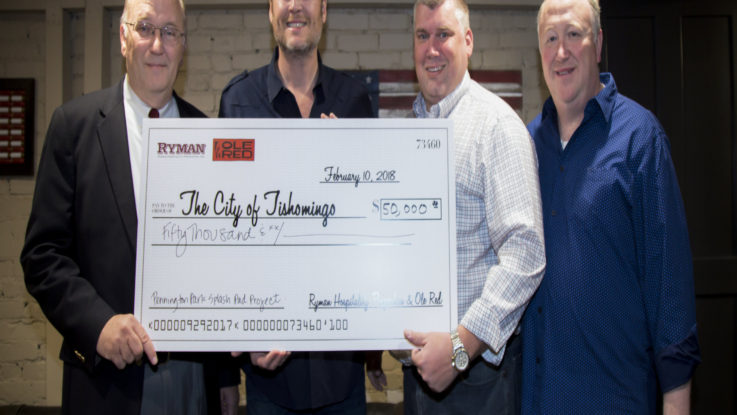 by Alison Bonaguro 38 mins ago
Good things happen when Blake Shelton takes the stage. There's good music, obviously, and then sometimes, there's also a good cause.
The cause was the case over the weekend when Shelton donated $50,000 of his ticket sales from concerts at his Ole Red Tishomingo restaurant-venue to his hometown. And what the city plans to do with the money is another worthy cause. It will support the 15 acres of Pennington Creek Park, including improvements to its small Delta's Landing splash pad.
"It's always fun to play your hometown, and now that we have Ole Red in Tishomingo, we can pop up and play anytime," Shelton said in a press release. "We played a lot of music, had fun and raised money for Pennington Park! Now that's a good time!"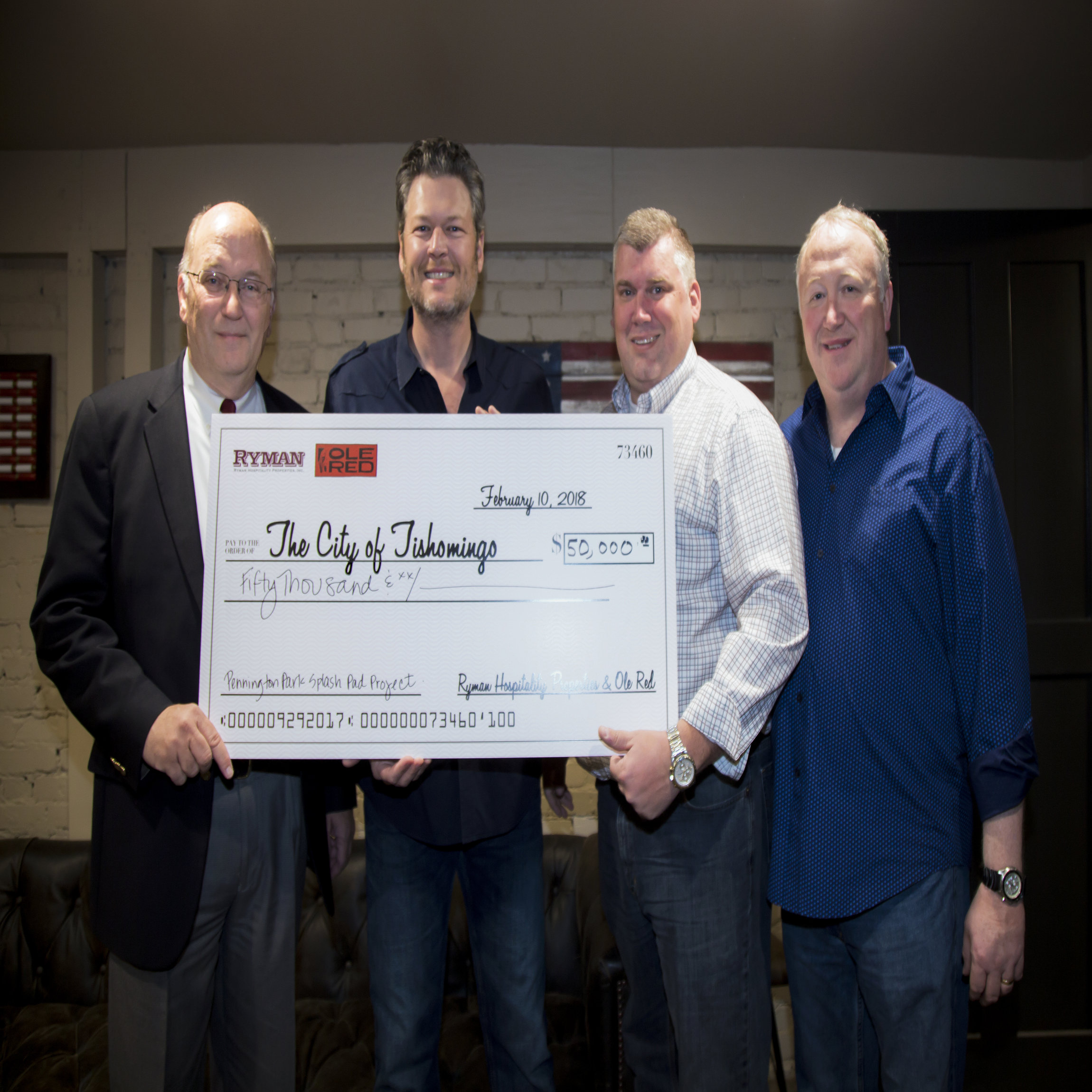 This Article Was Originally Posted at www.CMT.com
http://www.cmt.com/news/1791210/blake-shelton-makes-a-splash-at-deltas-landing/